As 2019 came to a close, CCLF reflected on a very successful year that saw milestone growth in its operations and social impact.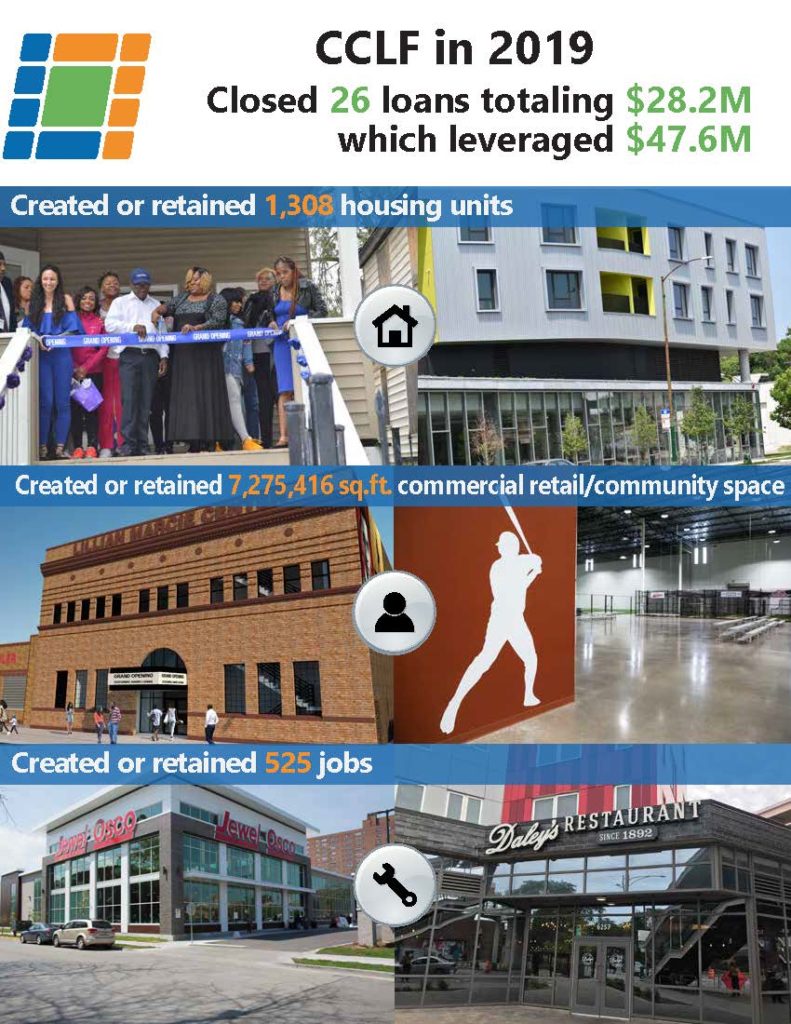 In June, CCLF reached $100 million in total assets and ended the year with $79 million in loans outstanding to 145 customers working to create communities where people thrive.
In 2019, CCLF completed 26 loans totaling $28.2 million which created or retained 1,308 housing units and developed or retained 7,275,416 square feet of commercial real estate and community facility space. The number of jobs created or retained by our borrowers tallied 525.
Since its founding in 1991, CCLF has closed 497 loans totaling $229,004,031 which has leveraged a total of $1,437,026,350.
Further highlights from 2019 that demonstrate strong financial strength and high performing management include an exceptionally squeaky-clean audit and a three star (***) AA- Aeris™ rating. Aeris conducted an independent analysis of CCLF's capacity to deliver on social impact. The three stars indicate CCLF shows strong alignment of its impact, mission, strategies, activities, and data that guide its lending, programs and planning. The AA- indicates CCLF has strong financial strength, performance and risk management practices relative to its size, complexity, and risk profile.
CCLF held an Open House in 2019 and introduced its new state-of-the-art Training Center which increased its capacity to provide better Technical Assistance and training. Through its Technical Assistance Gateway, CCLF ended the year reaching 579 participants through 18 different workshops and training sessions.
CCLF thanks all of its partners for helping to make 2019 a milestone year. We remain dedicated to making 2020 an impactful year setting the foundation for another decade of achievement.