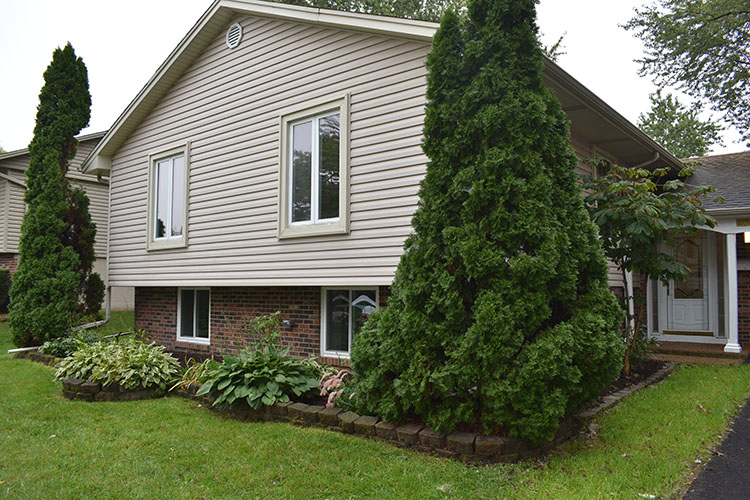 Greater Chicagoland Fellowship (GCF) has a mission to provide affordable housing for low- to moderate-income individuals and families and help in revitalization efforts in Lake, DuPage, McHenry, Cook and Will counties.
On a balmy morning in September, GCF put the finishing touches on a rehabbed, single-family home in Streamwood, Illinois, sold to a family of five (including three children)—first-time home buyers. The home features three bedrooms, 2-1/2 baths, a complete basement, an outdoor deck, and a 2-1/2 car garage. It is a five minute drive to the Elgin O'Hare Expressway, which makes it easy to commute.
GCF is an Illinois not-for-profit corporation created in 1997 to provide personal growth and economic development opportunities to men and women suffering from addiction. The organization found that creating affordable housing opportunities provided stability to its clients, and it began to focus on affordable housing in 2001. GCF became a HUD-approved developer and housing counselor, and has purchased, rehabbed and sold over 300 properties in Lake, DuPage, McHenry, Cook and Will counties.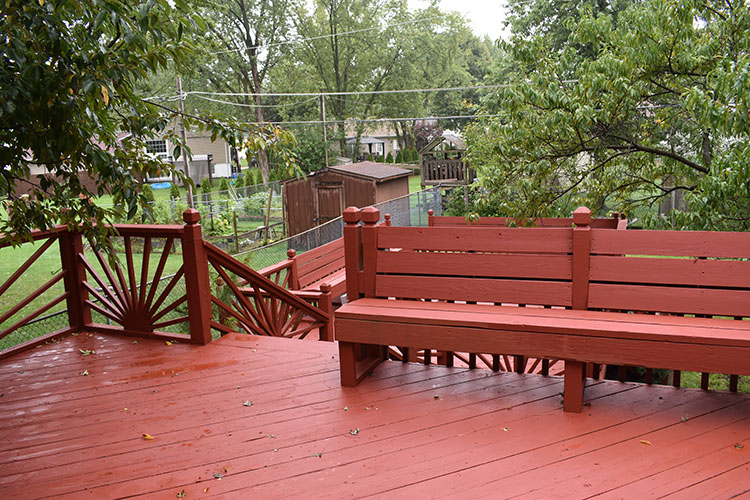 "We have worked with the Village of Streamwood for many years to help revitalize many properties and areas in the community," said David Pokorny, GCF President. "Our organization is not a patch and paint. We make sure all health and safety issues are addressed and much more, including curb appeal for the community."
GCF is an organization closely aligned with CCLF's mission and purpose. Demonstrating its partnership and commitment, CCLF has worked with the organization for 10 years and financed 21 homes for GCF in an alliance that allows CCLF to increase its impact in Lake, DuPage, McHenry and Will counties. CCLF provided GCF with a $1,000,000 line of credit for the acquisition/rehab work of properties including the Streamwood home which included removing the existing driveway and pouring new asphalt, installing new cabinets and granite countertops in the kitchen, and installing a new bathtub in the lower-level bathroom. The loan is part of CCLF's Neighborhood Investor Lending Program (NILP); the project created five construction jobs and retained three positions.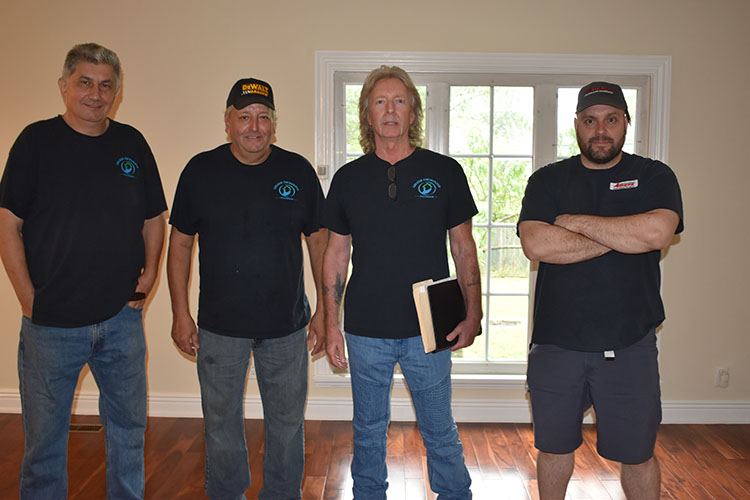 "Our clients are happy with our after-product," Pokorny says. "All of our work is done under all appropriate permits, when required. We work to make sure these homes will be repair-free for years to come to help the purchasers remain unburdened with additional cost in the near future after buying their first home."
GCF had worked with today's family, who were searching for an affordable home that could accommodate the children. A construction professional, the buyer planned to set up a home-office in the newly rehabbed basement area. "We were living in an apartment," he said, "but it developed a really bad mold problem which was making my son very sick. Instead of switching the drywall out, the landlord just painted over it. We couldn't live there and went back to my mom's house. Then we decided to buy."
"GCF is a very well-oiled machine," Pokorny concludes, "and working with CCLF has been rock and roll. CCLF effectively handles business. If we need something closed, CCLF can get it done for us. It's been a great relationship."