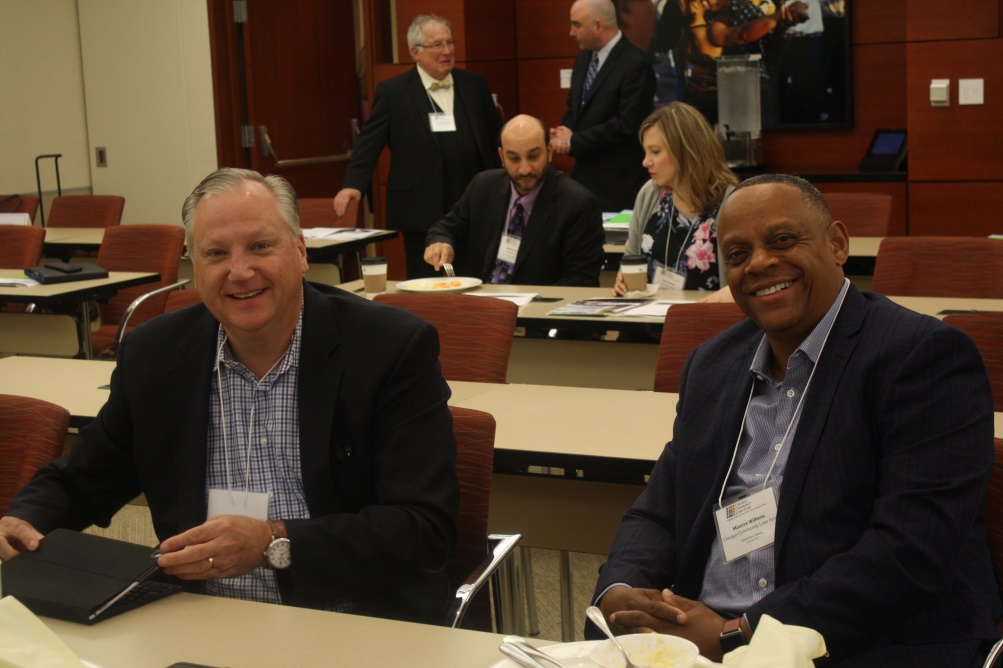 On June 6th, CCLF welcomed over 75 funders, investors, and community partners to its Annual Stakeholders Meeting held at the Federal Reserve Bank of Chicago.  This year's meeting reviewed CCLF's portfolio performance in 2016 and first quarter of 2017; informed partners about the future of CCLF and our strategic plan; highlighted our borrower, XS Tennis and Education Foundation; and offered investors and partners the opportunity to get more involved. Matt Reilein, Chair of CCLF's Board, discussed CCLF's successes over the past year and our vision for the future.
Bob Tucker, CCLF's COO and Executive Vice President of Programs, presented CCLF's Strategic Plan "Strengthening CCLF, Strengthening Neighborhoods, Strengthening Chicagoland." Bob walked our stakeholders through the strategic planning process, which included: an internal assessment and market landscape, refinement and option identification, options assessment and implementation planning.  Through our strategic plan, we will make investments to strengthen CCLF's infrastructure so that as we grow, we are a backbone for local partners to strengthen weak neighborhood markets and create healthy neighborhoods.  Bob then went on to describe our other goals for FY2017- FY 2020 which include: deploying capital, growing our CRE and supporting our local partners.
The implications of our strategic plan include a goal of growing our assets to $100 million and better serving six-county metropolitan Chicago by FY2020.
Angela Dowell, Vice President of Finance, presented highlights of CCLF's financial health and our 2016 audit, including a financial benchmarking scan.  The result of the scan shows that CCLF is at or ahead of its peers when it comes to asset size, investment return and operating revenue per employee.
Angela then shared our success with the New Market Tax Credits program.  CCLF deployed a total of $15 million dollars in NMTC, provided by the CDFI Fund, to three customers: POAH (Trianon Lofts), Erie Family Health Center and After School Matters.  CCLF also drew $5.5 million from the Bond Guarantee Program in 2016 and expects to draw an additional $3 million or more in 2017.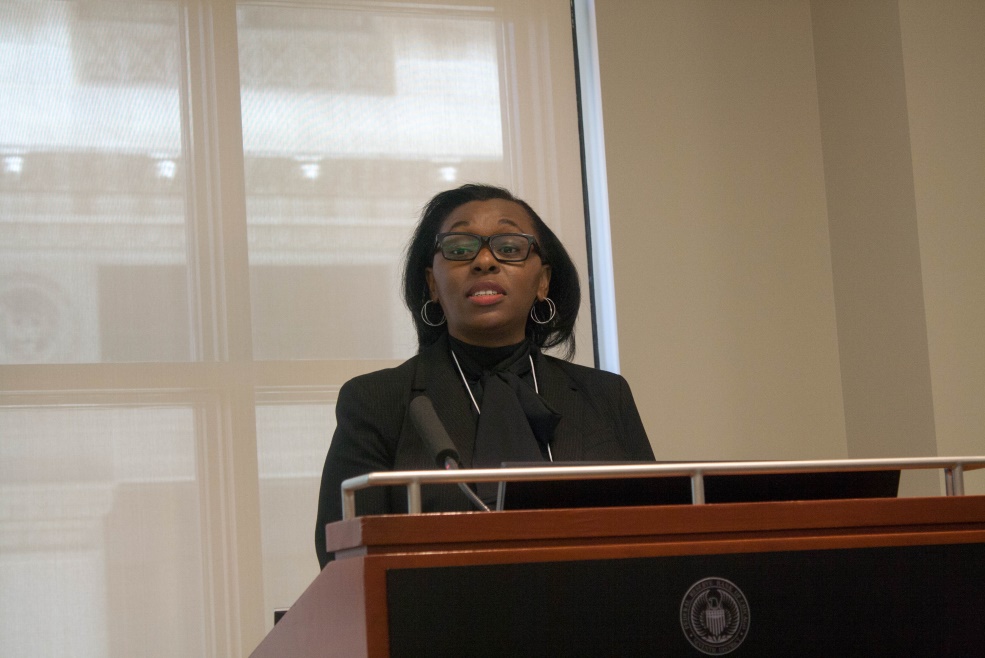 Lycrecia Parks, newly promoted to Vice President of Portfolio Management, reviewed CCLF's portfolio performance in 2016 and first quarter 2017 with our stakeholders.  As of 3/21/2017, CCLF had 123 loans and an outstanding principal balance of $53 million.  CCLF is projected to close 35 loans worth $22.5 million by year end 2017. Lycrecia was excited to announce that CCLF has continued to have a .04% delinquency rate and 5.54% loan loss reserve per investor covenants.  CCLF continues to have substantial social impact throughout greater Chicagoland, with a cumulative amount of 411 loans amounting to $157.4 million, $1.1 billion dollars leveraged, 7,953 housing units, 2,905 jobs created and 3.2 million square feet in commercial real estate and community facilities.
Calvin Holmes, CCLF's President, shared CCLF's vision.  While many CDFI's are expanding outside of their initial service area, CCLF remains intentionally hyper local.  We are one of the largest single metro-market CDFI's in the nation and will continue to grow our impact within the Chicagoland area.  Calvin mentioned that despite proposed budget cuts by the Trump Administration, CCLF's portfolio and finances will remain strong.  We will continue to work with public and private partners to leverage our financing.
Calvin then turned his focus onto special initiatives that CCLF has a role in.  The Chicago Neighborhood Rebuild Program, Activate Retail and Chicagoland Owners Land Trust (COLT) are important new initiatives that CCLF will be focusing in the next few years.
The event closed with a presentation from our borrower XS Tennis and Education Foundation. Renell Perry, a Board Member of XS Tennis talked about the importance of the Xs Tennis Villageproject, and the focus on the needs of the community and youth development.  Renell mentioned the importance of youth mentorship and thanked CCLF for helping to finance the project.  XS Tennis is expected to have its ribbon cutting in October 2017 and will serve 5,000 youth through sports, academic tutoring and overall health and wellness.  The overarching goal of XS Tennis will be getting more students of color into college with athletic scholarships.