Residents, neighbors, and celebrants gathered in Chicago's historic Pullman Neighborhood Thursday, November 8, 2018, for the grand opening of the new, $20 million U.S. Bank Pullman Community Center. U.S. Senator Dick Durbin, Chicago Mayor Rahm Emanuel , 9th Ward Alderman Anthony Beale, 8th Ward Alderman Michelle Harris, representatives from the Chicago Cubs, the Roseland Youth Center, Chicago Neighborhood Initiative, and Chicago Community Loan Fund celebrated the 135,000-square-foot center located at 10322 S. Woodlawn.
Financing and New Market Tax Credit partners on the Pullman Community Center project include: Chicago Bears; Cubs Charities; Chicago Community Loan Fund; Chicago's Environmental Fund; Chicago Housing Authority; Chicago Park District; Citibank; City of Chicago; ESPN; Exelon; Ford Motor Company; LISC Chicago; National Community Investment Fund; NFL Grassroots; Sherwin-Williams; State of Illinois DCEO; U.S. Bank; and Wintrust.
Click the images below to review press coverage of the Pullman Community Center's Grand Opening.
New $20M Community Sports Complex Opens In Chicago's Pullman Neighborhood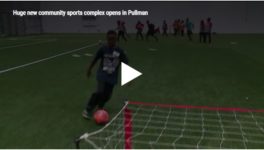 WGN-TV, Julian Crews & Bill Kissinger
Mayor Emanuel Cuts Ribbon on New Pullman Community Center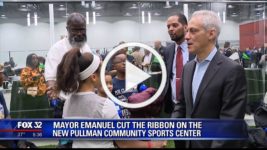 WFLD-TV, FOX-32
Chicago Tonight: New Community Center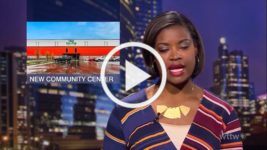 WTTW-Channel 11
$20 Million Field of Dreams Finally Opens In Pullman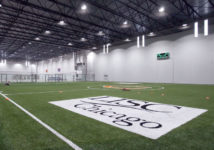 Chicago Sun-Times