The Mark Twain Hotel, a landmark property in Chicago's Gold Coast neighborhood, reopened with much celebration March 6. Hosted by The NHP Foundation, the property's reopening was celebrated with a ribbon-cutting ceremony attended by Chicago Mayor Lori Lightfoot, 27th Ward Alderman Walter Burnett, Jr., 48th Ward Alderman and Chairman of the city's Committee of Housing and Real Estate Harry Osterman, Department of Housing Commissioner Marisa Novara, CCLF President Calvin L. Holmes and many others.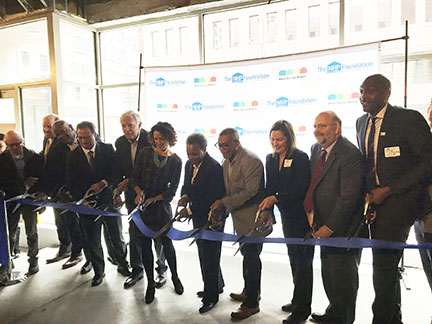 "This project is a big win-win for all," Mayor Lightfoot told the crowd. "Not only does this bring the Near North Side affordable apartments, each equipped with new private bathrooms and kitchenettes, it also restores one of the landmarks of this community and one of the largest affordable housing developments in the area."
"This is the kind of inclusive, affordable development that we should be focused on to make sure that we are giving people a fighting chance to be in a safe, nurturing place where they can just live their lives," the Mayor continued. "Affordability has to be the future of the city of Chicago."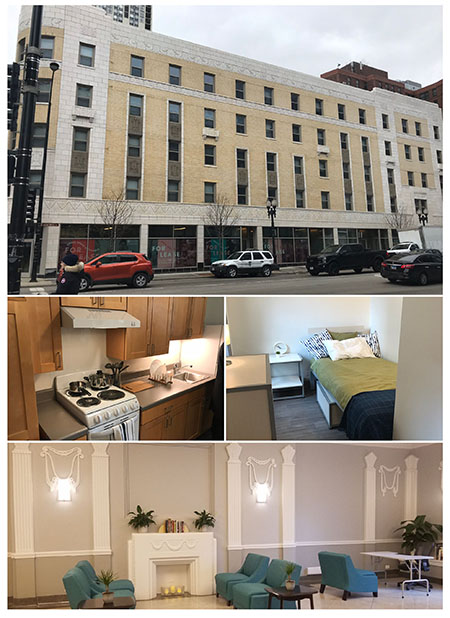 Situated at 111 W. Division Street, The Mark Twain brings 148 units of affordable housing and street front retail to the community. Built in the early 1930s, the Art Deco property sits steps away from the Magnificent Mile (Michigan Avenue) and Oak Street Beach, and is surrounded by luxury condos, townhomes, and historic mansions. With the renovation, The Mark Twain becomes one of the largest Single Room Occupancy (SRO) housing developments on Chicago's Near North Side.
"We are blessed to be able to be here and save an SRO that everyone wanted to go," said 27th Ward Alderman Walter Burnett, Jr. "You still have people in this neighborhood who have been here a long time and needed a place to stay."
"Some people have in their minds that people who live in SROs and affordable housing are just poor people," Alderman Burnett added. "No, it's not. We have a lot of students that live in properties like this, people who work who don't make a lot of money…you just have people who want to stay in neighborhoods like this. This gives people an opportunity to have all the amenities that everyone else has in Chicago and close to transportation."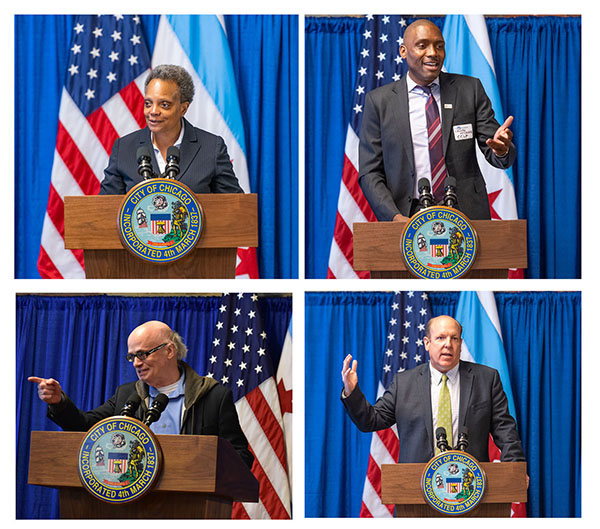 In 2014, the City of Chicago passed the Single Room Occupancy (SRO) Ordinance, which incentivizes SRO building owners to sell their properties to owners that will maintain them as SROs. This ordinance allowed the NHP Foundation to acquire the property with a mission to protect affordable housing.
CCLF provided The NHP Foundation a $5.25 million predevelopment/acquisition loan for the project which helped leveraged $48 million from other partners. Other financing partners included Pembrook Capital Management LLC, Bellwether Enterprise Real Estate Capital, US Bank, and the City of Chicago Department of Planning and Development.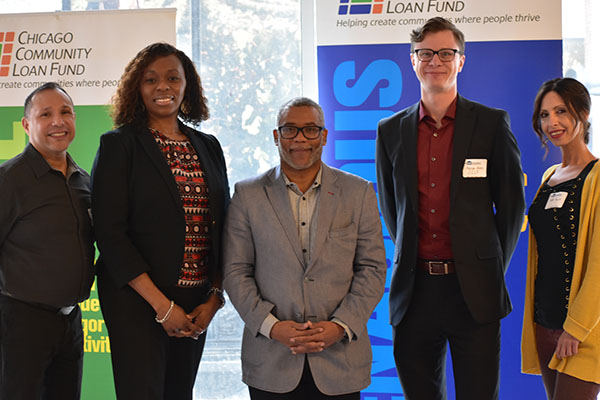 "CCLF is committed to providing patient, flexible financing," said CCLF President Calvin L. Holmes. "We were involved in this transaction before any other partners committed to it. Thank you for the opportunity to serve this development."
"There is so much to say," said George Banks, a resident of The Mark Twain Hotel. "It's a journey, a very long one. But we made it all together. I am pleased to stay here rather than go elsewhere, which I almost did. When I was thinking about leaving, the previous manager told me, 'George, it would be in your best interest to stay.' Those were some of the best words I'll always treasure."