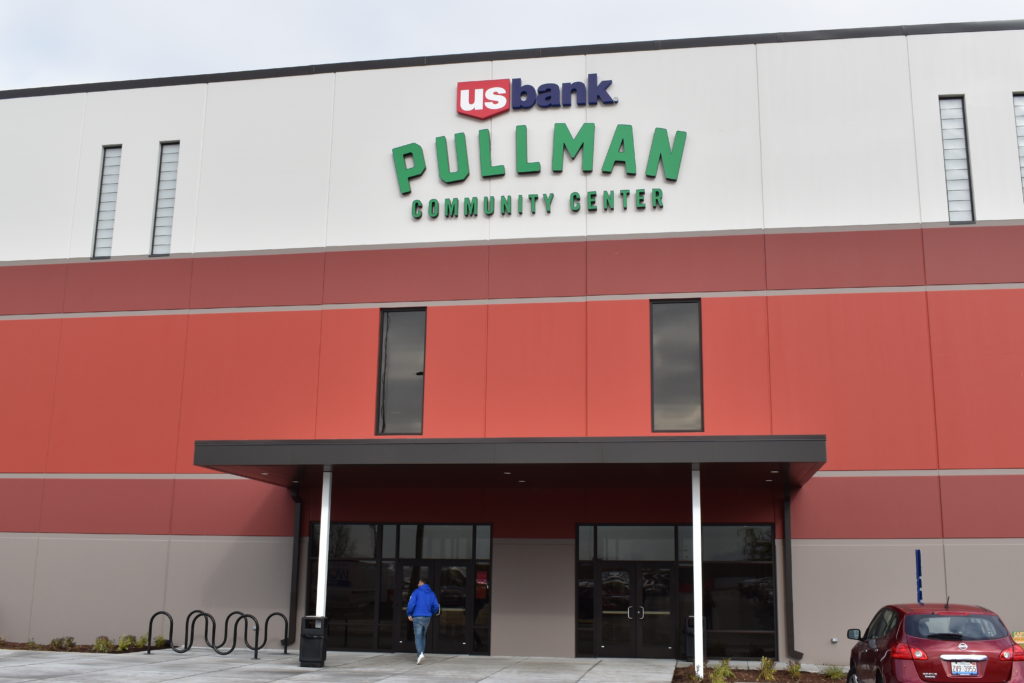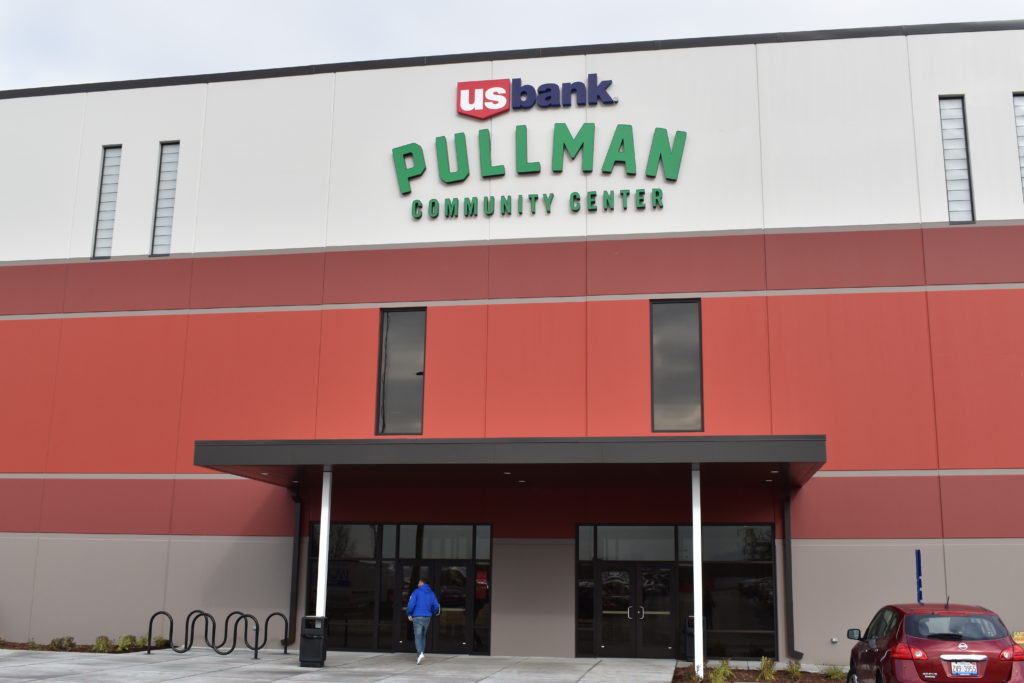 Thanks to the dedication of neighborhood leaders, local developers, and community-focused funders, Chicago's Pullman Neighborhood has a new destination: U.S. Bank Pullman Community Center. The Center's lively grand opening took place on November 8, 2018.
Constructed on 12 acres of previously long-vacant land, the 135,000-square-foot Pullman Community Center is the largest multi-sport complex in the state of Illinois. The Center features three full-sized indoor athletic fields and basketball courts. The state-of-the-art, climate-controlled facility has the capacity to host 1,200 sports teams, welcome 50,000 visitors, and employ at least 100 full- and part-time residents from the Pullman and nearby Roseland communities.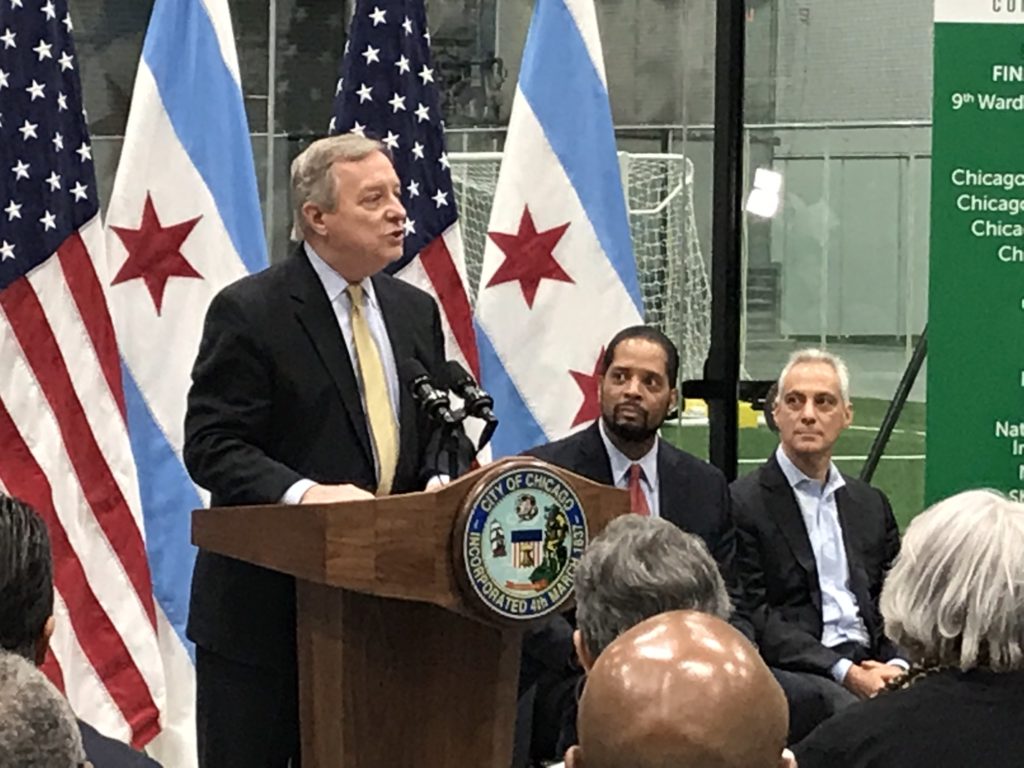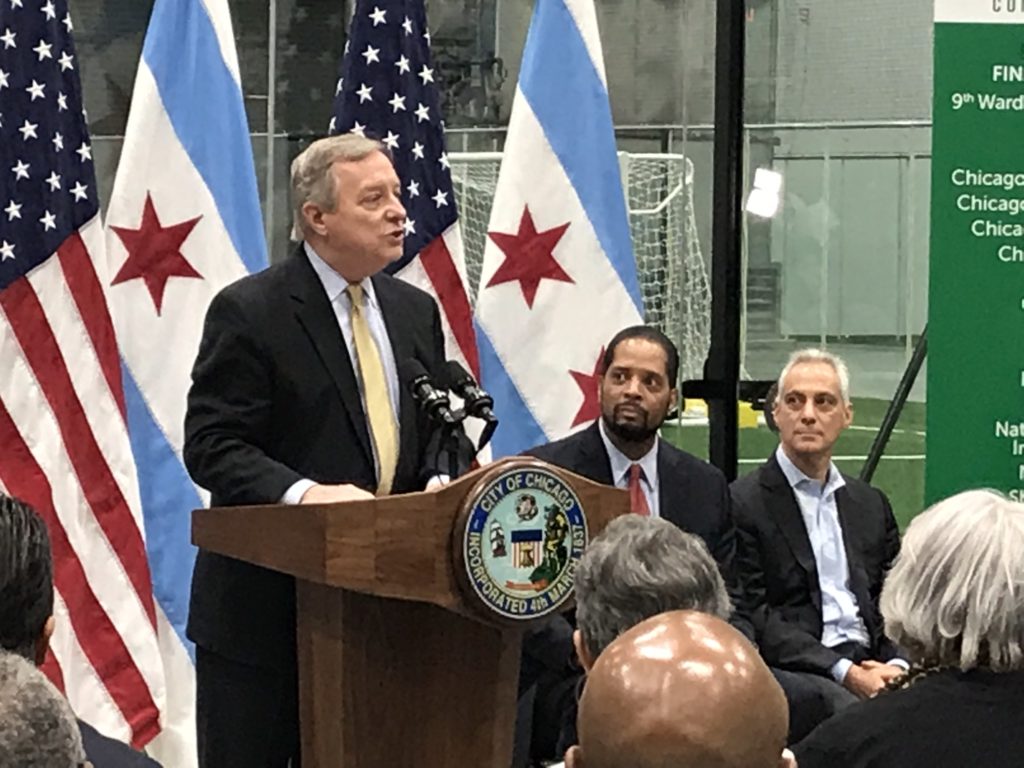 The Center is not just a place for play, it is also a place for learning, providing area residents educational space for mentoring and tutoring, and common space for community events. Programming at the Center will be led by the Chicago Park District and the Roseland Youth Center.
Chicago Neighborhood Initiatives (CNI) spearheaded the Community Center project. Chicago Community Loan Fund provided a $2,500,000 mini-permanent loan for the construction of the commercial spaces in the Center through its Activate Retail brand that grows commercial retail in neighborhoods through financing transformative development projects.
CCLF joined additional investors and donors, including: the Chicago Bears, Chicago Cubs Charities, Chicago's Environmental Fund, Chicago Housing Authority, the Chicago Park District, Citibank, the City of Chicago, ESPN, Exelon, Ford Motor Co., LISC-Chicago, National Community Investment Fund, NFL Grassroots, the State of Illinois DCEO, U.S. Bank, and Wintrust Financial Corporation.


U.S.Senator Dick Durbin, Chicago Mayor Rahm Emanuel, 9th Ward Alderman Anthony Beale, 8th Ward Alderman Michelle Ward, and representatives from the Chicago Cubs/Cub Charities, Ford Motor Company and Exelon joined community residents and neighborhood groups for the November festivities. "This is what builds a community, builds a neighborhood, and gives you vision for the future," said U.S. Senator Dick Durbin.
"This is a classic case of a field of dreams," said Chicago Mayor Rahm Emanuel. "If you build it, they will come."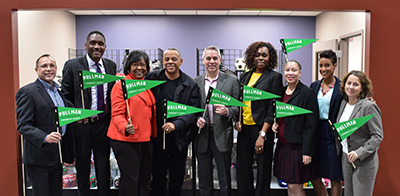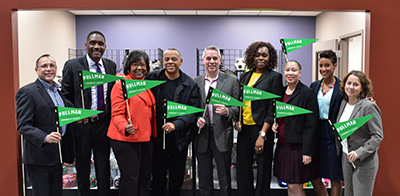 ---