The Chicagoland Opportunity Zones Consortium is a partnership with the Director's office located at CCLF. The Consortium operates on behalf of its partners throughout the Chicago region.
If you have investment opportunities, contact
Robin Schabes, Chicagoland Opportunity Zones Consortium Director,
phone: (312) 788-2493; email:

[email protected]

.
The Chicagoland Opportunity Zones Consortium facilitates connections through matchmaking, education, and technical support to attract investments that create jobs, build wealth, and promote equitable development in Chicago and suburban Cook County, Illinois.


LOCUS: Responsible Real Estate Developers and Investors and the Chicagoland Opportunity Zones Consortium launched Pathways to Opportunity in February 2021. This four-part, virtual series featured networking and dealmaking events for equitable real estate developers and social impact investors interested in learning more about real estate project and business investment opportunities throughout Chicagoland's Opportunity Zones.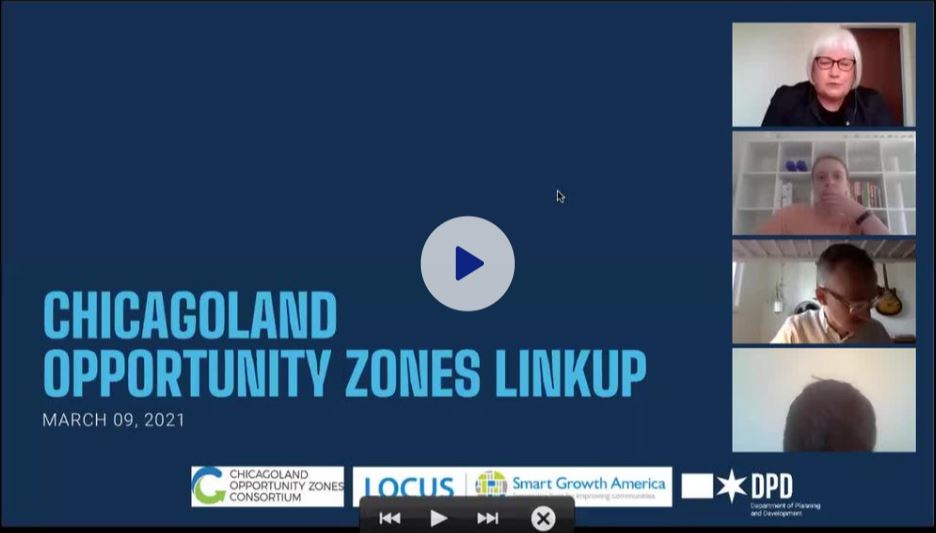 Held March 9, 2021, the Chicagoland Opportunity Zones Consortium and LOCUS presented the Chicagoland Opportunity Zones Linkup, the second in the four-part Pathways to Opportunity Series providing an introduction to Chicago's INVEST South/West Opportunity Zones Initiative. Click here to watch the program.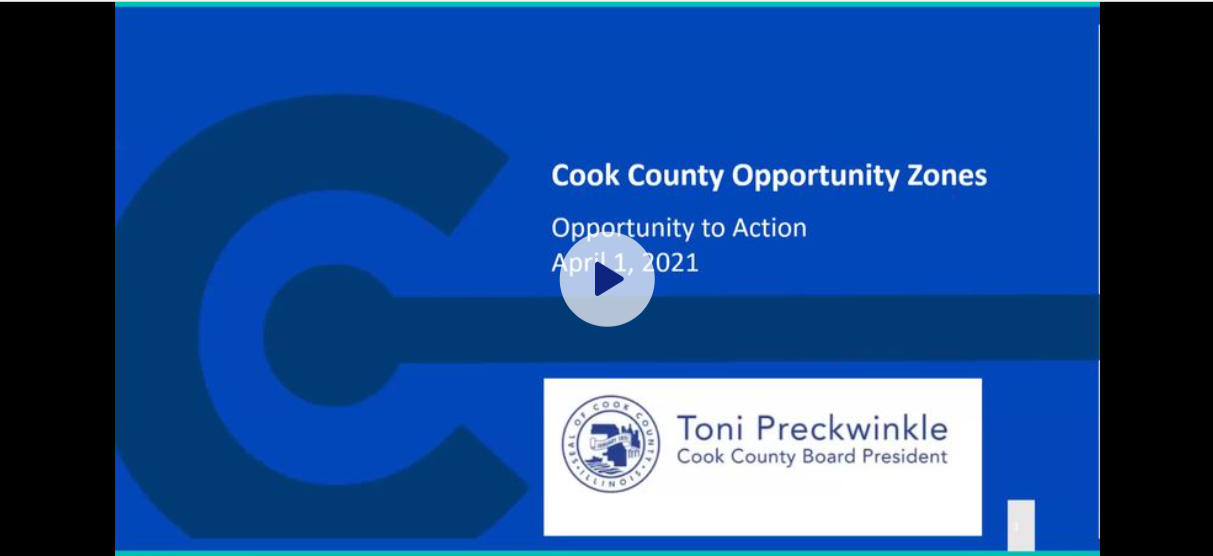 On April 1, the series continued with The Lincoln Highway Corridor, Chicagoland's premier location for manufacturing, industrial, and transportation companies. Click here to view the presentation.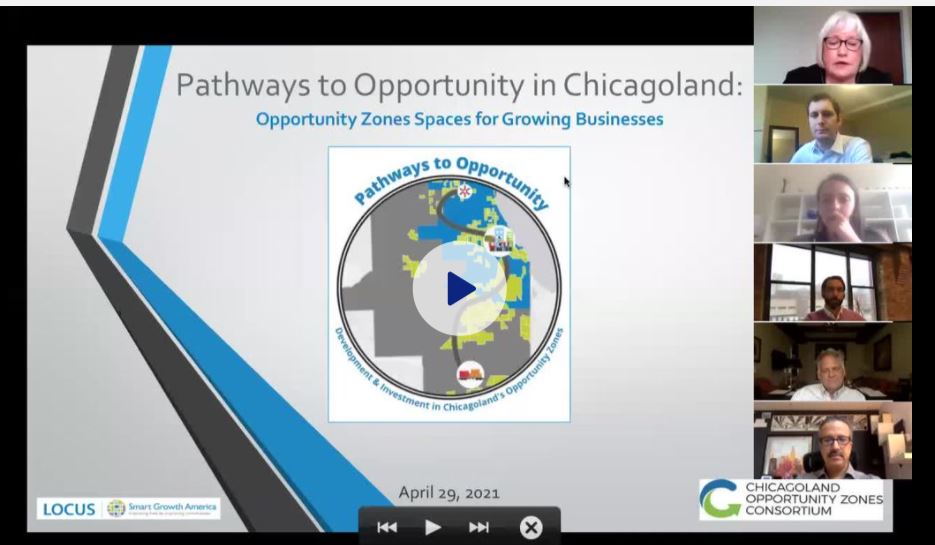 Opportunity Zones Spaces for Growing Businesses was held April 29, concluding the series. This presentation featured three Opportunity Zones developments across Chicagoland primed to become the region's newest hubs of economic growth, innovation, and ingenuity. Click here to view the presentation.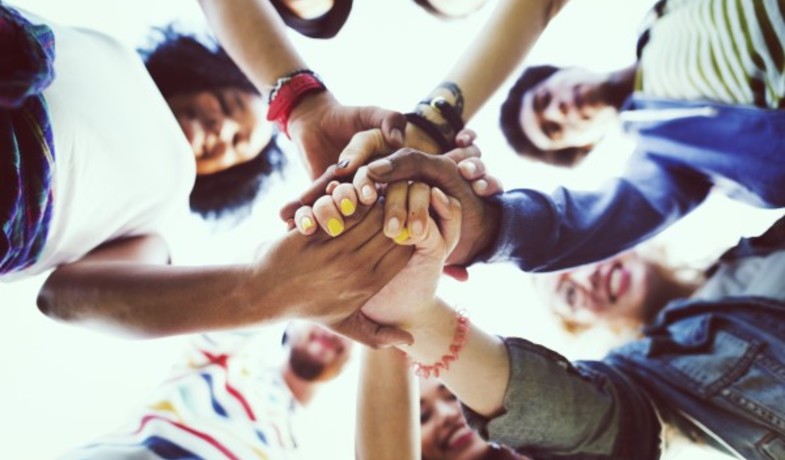 Click here to read the February 25, 2021 Opportunity Zones magazine article, "Fostering Collaboration; Advancing Opportunities" by Chicagoland Opportunity Zones Consortium Director Robin Schabes.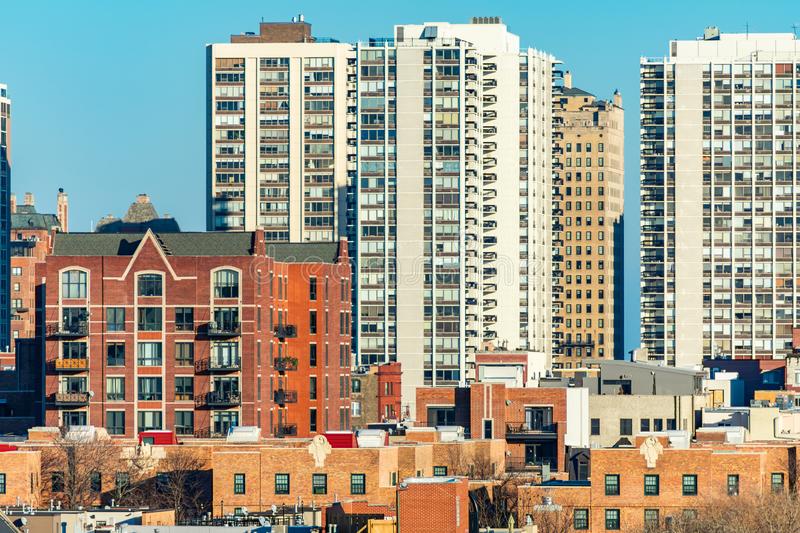 Click here to read the October 30, 2020 Crain's Chicago Business Op Ed piece "Opportunity zones offer solid path to economic recovery" by Chicagoland Opportunity Zones Consortium Director Robin Schabes.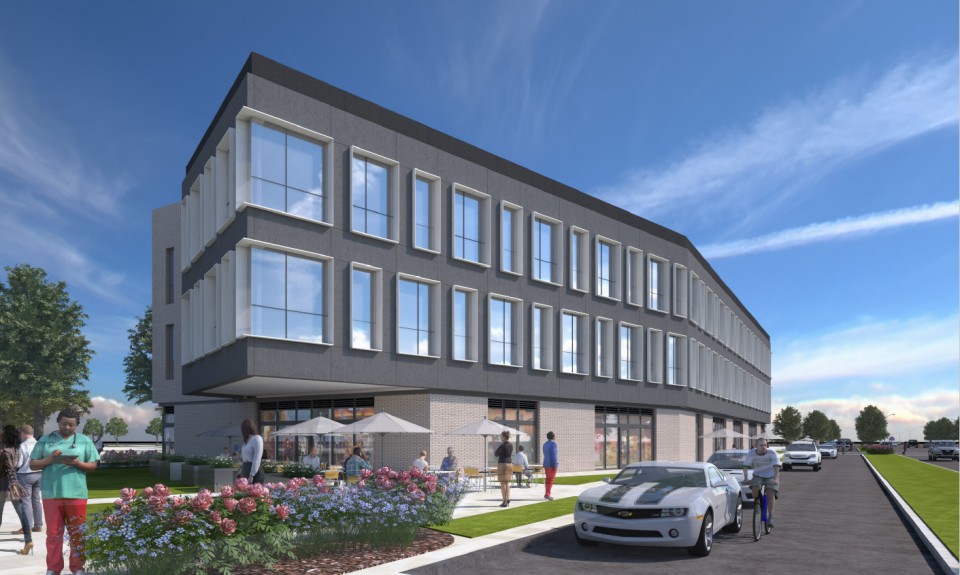 Click here to read the June 23, 2020 article by WBEZ radio's Natalie Moore on the work of the Chicagoland Opportunity Zones Consortium.
About The Consortium
Nearly 30 entities came together to create the Consortium, which seeks to achieve five core goals:
• Attract Opportunity Zone Investments: Prioritize projects that lift up priorities outlined in community plans and further public and philanthropic community investment strategies.
• Inform and Support Community Partners: Arm local communities with knowledge and support a range of developers and business owners across the spectrum of experience and sophistication.
• Create Jobs and Build Wealth: Prioritize projects that create jobs for local community residents and that result in the local developer or business owner sharing in the financial upside and/or tapping into local vendors to spread neighborhood wealth.
• Transform Communities through Equitable Development: Support comprehensive, racially equitable strategies by investing in local entrepreneurs and in commercial, industrial, retail, residential, and community facility real estate projects that benefit residents of all backgrounds.
• Facilitate Lasting Partnerships: Connect community partners with impact investors and private actors who would invest in Chicago's and suburban Cook County's low-income neighborhoods.

Click below to download an overview of the
Chicagoland Opportunity Zone Consortium.
The Consortium represents 135 Opportunity Zones in the city of Chicago, primarily on the city's south and west sides, and 48 Opportunity Zones in suburban Cook County, primarily in south and west suburbs. In addition to facilitating connections, the Consortium will work with investors and project owners to connect to local complementary funding sources opportunities, such as:
State of Illinois matching funds for infrastructure, utility, remediation and site prep for private real estate investments in Opportunity Zones;
City of Chicago INVEST South/West initiative, which will leverage $250 million in business development and infrastructure funding and build on more than $500 million in planned infrastructure improvements in 10 city community areas, most of which are located in Opportunity Zones;
Cook County will prioritize its Build-in-Cook program and tax-exempt bond programs in its 48 Opportunity Zones and craft an expedited approval process for property tax incentives applications. Additionally, targeted infrastructure investments have already been in plans through County's South Suburban Economic Growth Initiative benefiting the Opportunity Zones in the region.
Contact Robin Schabes,
Chicagoland Opportunity Zones Consortium Director,
phone: (312) 788-2493; email:

[email protected]

.
Chicagoland Opportunity Zone Consortium members include:
4S Bay Partners, LLC (formerly Sarowitz Family, LLC)
BG Consulting
Chicago Southland Economic Development Corporation