CCLF's Technical Assistance
Workshop Program
A substantial part of its Technical Assistance Gateway program, Chicago Community Loan Fund offers a series of workshops focused on relevant topics for partners, community developers and potential borrowers. The courses are designed to educate and engage organizations in the field of community development … from new participants to industry veterans … and will help lay the foundation for successful project planning.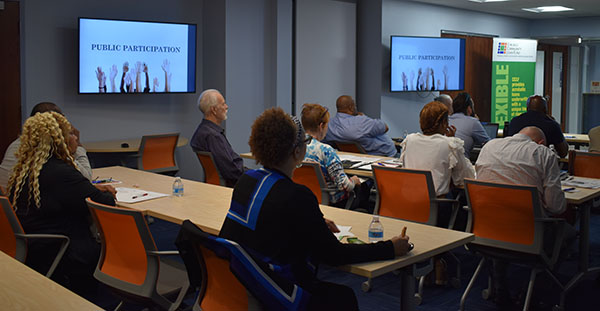 Each workshop, led by professional subject leaders, includes presentations that explore key components of the community development process and relevant topics to consider, including access to capital, project design and funding strategies.
Browse below to view upcoming workshops and register. Or, follow the links below to review previous 2020 sessions.
2020 Technical Assistance
Workshop Calendar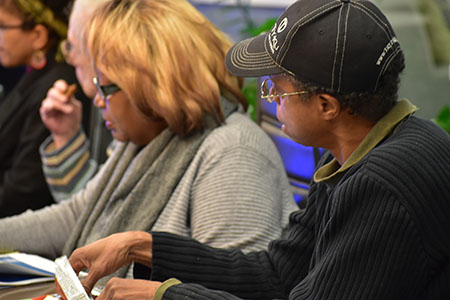 Programming is being planned however due to the COVID-19 pandemic, workshops are being scheduled virtually and will resume in-person sessions when the City of Chicago and health officials deem it safe to meet in large groups. Please continue to check this page to stay abreast of when in-person workshops will resume.

August 6, 2020: The COVID-19 Crisis and Housing: A CCLF Panel Discussion
Join a distinct panel of industry experts for The COVID-19 Crisis and Housing: A CCLF Virtual Panel Discussion. Panelists will share insight on the landlord/tenant relationship in light of the COVID-19 pandemic, assess current rules enacted by the city of Chicago for landlord/tenant interactions and share their operating processes during the COVID-19 pandemic. A question and answer session follows.
Panelists include: Cristina De La Rosa, Senior Director of Programs, Erie Neighborhood House; Johnna Lowe, Senior Program Manager, C.S.H. , Corporation for Supportive Housing; Harriet Mims, Director of Management Services, Interfaith Housing; and Steve Thomas, President, 5T Management/Construction.
CLICK HERE TO REGISTER FOR THE COVID-19 CRISIS AND HOUSING VIRTUAL PANEL DISCUSSION
August 18, 2020, Regulatory Requirements: A CCLF Virtual Workshop
Join William Skalitzky, Applegate & Thorne-Thomsen, for the virtual workshop, Regulatory Requirements: Legal issues of housing and community development.
In this in-depth presentation, attendees will assess:
• Sample Regulatory Agreements
• HUD Regulatory Agreements
• LIHTC Extended Use Agreements
• City HOME Regulatory Agreements
• Affordable Housing Program (AHP) Recapture Agreements
Click Here To Register For Regulatory Requirements: A CCLF Virtual Workshop
2020 Technical Assistance
Workshop Archives
Briana Parker, Policy Manager, and Akousa Goosby, Community Outreach Representative at Elevate Energy shared innovative ideas in the virtual workshop "Energy Savings" Wednesday July 8, 2020. This presentation offered smarter energy use ideas for all as well as ideas to build equity through climate actions that build environmentally and economically sustainable urban communities. Click here or the image below for a recap of this workshop: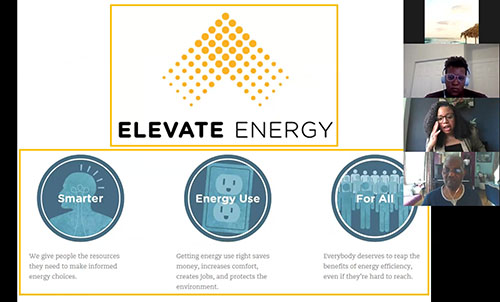 Belinda Li, Founder & Chief Consultant of CiTTA Partnership, led Social Enterprise: How your organization can do good and do well Wednesday, June 17, 2020. Belinda guided an interactive workshop introducing attendees to the concept of social enterprise, exploring different business model ideas, and providing attendees a chance to sketch out their own potential social enterprise business ideas. Slides from the Social Enterprise workshop are available for download here. Click the image below to view a segment from the virtual workshop: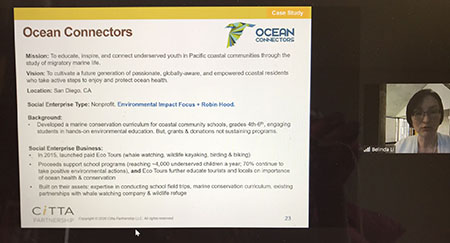 On May 28, 2020 CCLF held a PPP Webinar. In this webcast, Chicago Community Loan Fund provided guidance to help you identify what you'll need to address to maximize forgiveness of your PPP loan. As we mentioned during the presentation, more guidance would become available. There is more information to the updates for the PPP, as viewable here.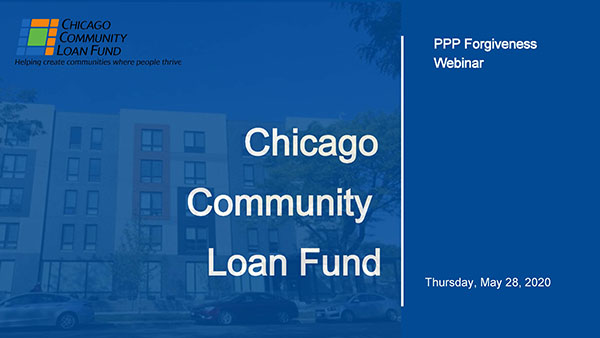 In light of the COVID-19 Pandemic, CCLF's Technical Assistance Workshop presentations shifted to a virtual platform. On May 20, 2020, registered architect Negin Moayer of BNMO Design LLC launched the virtual workshop programming with "Adaptive Reuse of Existing Structures in Favor of the Community." In case you missed this informative session click the image below to review a clip: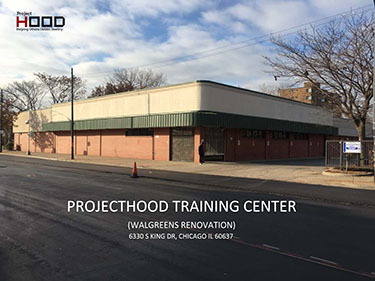 For additional information about CCLF's Technical Assistance Workshop program, email Taft West, Vice President of Technical Assistance and Sustainability, at [email protected]