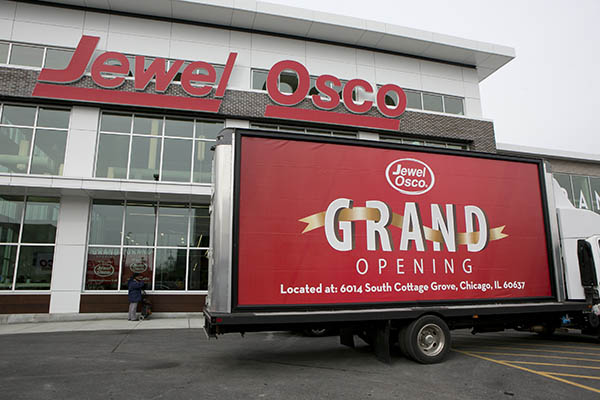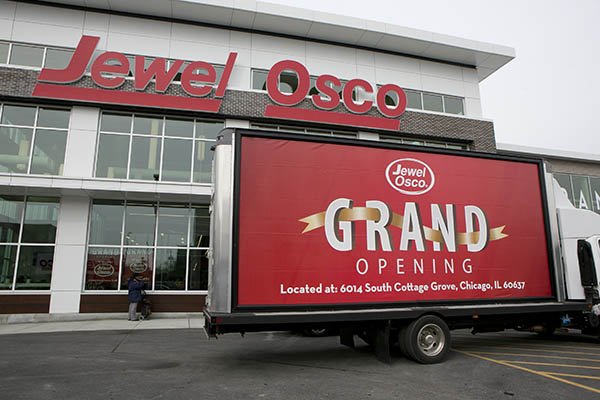 Customers were in line at 6:00 a.m. waiting for the doors to open and a chance to shop the new Jewel-Osco at 6100 S. Cottage Grove Avenue in Chicago's Woodlawn neighborhood.
"This store makes the whole neighborhood look brighter," one customer in line said. "I'll be coming here every day now."
The Woodlawn Jewel-Osco grand opening and ribbon-cutting ceremony, held March 7, 2019, ended this quadrant of the Woodlawn community's 40-year distinction as a Federally Recognized Food Desert, define as an urban or rural area where the availability of affordable, healthy, fresh food is limited. The 48,000-square-foot, state-of-the-art grocery store brings fresh and healthy foods, a convenient, 24/7 pharmacy, and 200 jobs to area residents.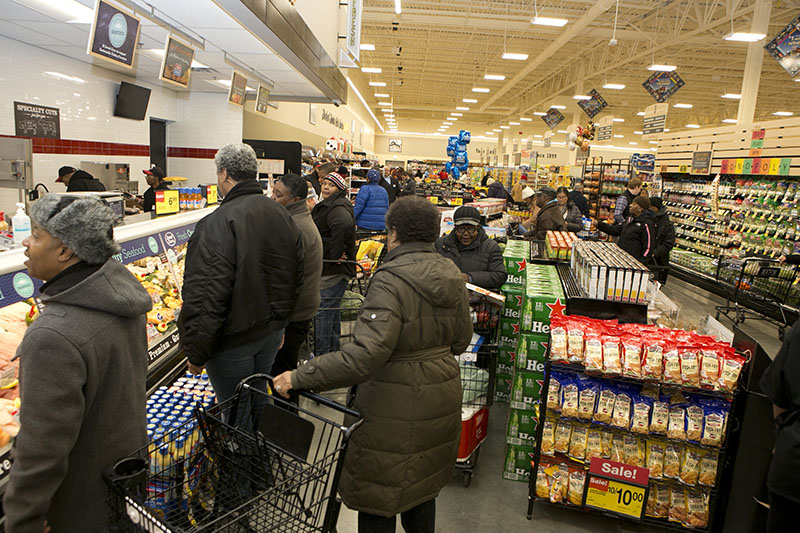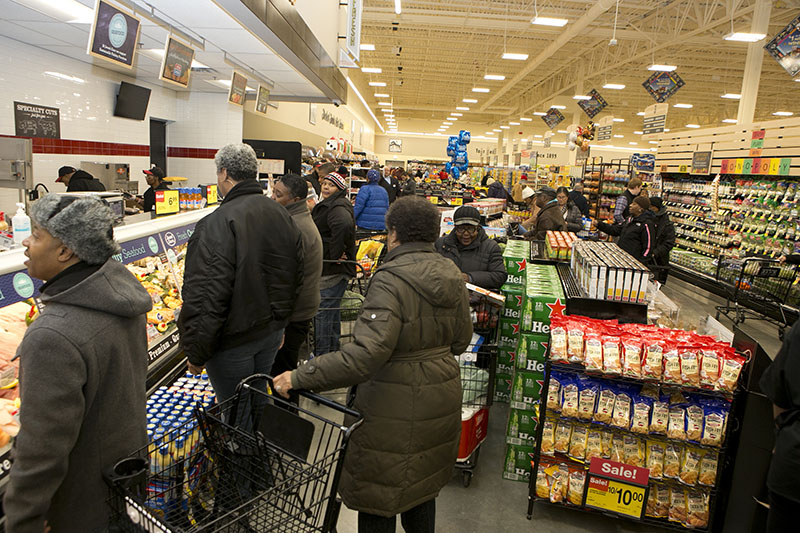 CCLF provided commercial real estate developer DL3 Realty, LLC with an $850,000 predevelopment loan for the project. Settled on land sold by Preservation of Affordable Housing (POAH), DL3 Realty collaborated with Terraco Real Estate for the development. CCLF investor Fifth Third Bank served as the project's principal lender.
By the time the heavily attended ribbon-cutting ceremony began, the crowd stood shoulder-to-shoulder, the parking lot was at capacity, and customers were already leaving the store with loads of fresh fruits, vegetables, meats and seafood – some pulling two overflowing carts.
"While it's cold outside, it's a great day in the Woodlawn neighborhood," said Leon Walker, Managing Partner of DL3 Realty. "This new grocery store will contribute to the growth and development of a proud and historic community."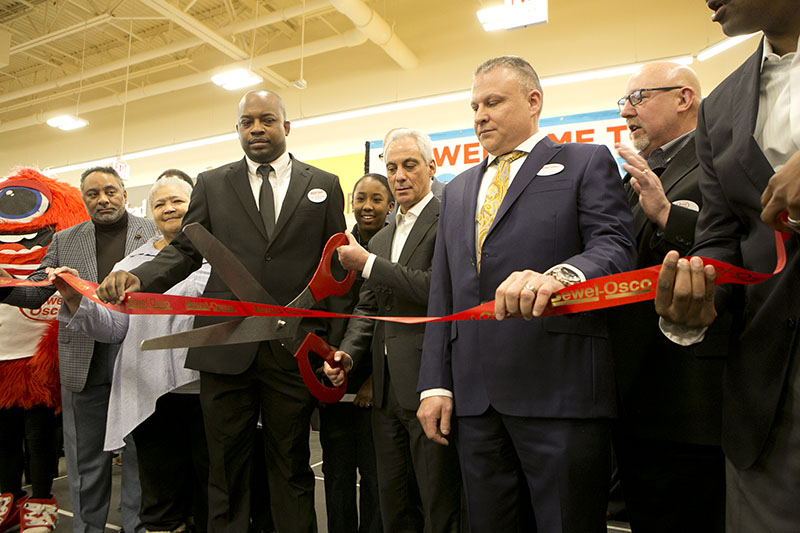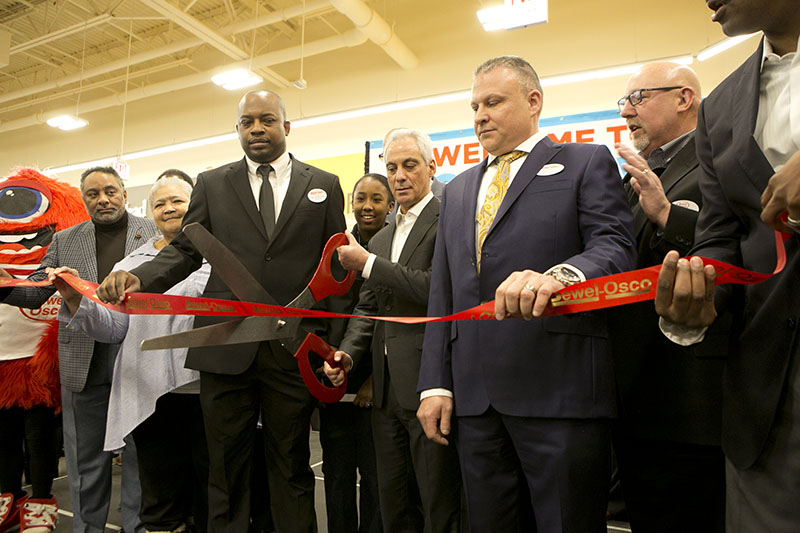 Creating an atmosphere of celebration"Jo-Jo," Jewel-Osco's official mascot, mingled throughout the store and posed for pictures with customers. Store employees introduced themselves and welcomed customers by handing out fresh-cut roses, answering questions, and offering samples of Chicago's very own favorites Eli's Cheesecake and Boar's Head deli products.
In addition to stocking products distributed by well-known Chicago favorites, the Woodlawn Jewel-Osco is also a source for products crafted and distributed by 30 local minority vendors, providing an additional economic boom to nearby communities.
Following an exciting performance by the South Shore Drill Team, area residents, representatives from Albertson's (Jewel-Osco's parent company), and community and city leaders reflected on the anticipated impact the opening of a full-service grocery store will have on the Woodlawn community.
"When we cut this ribbon, we're cutting a ribbon on something more than a grocery store," stated Chicago Mayor Rahm Emanuel, "because Woodlawn is winning again. We are righting a wrong."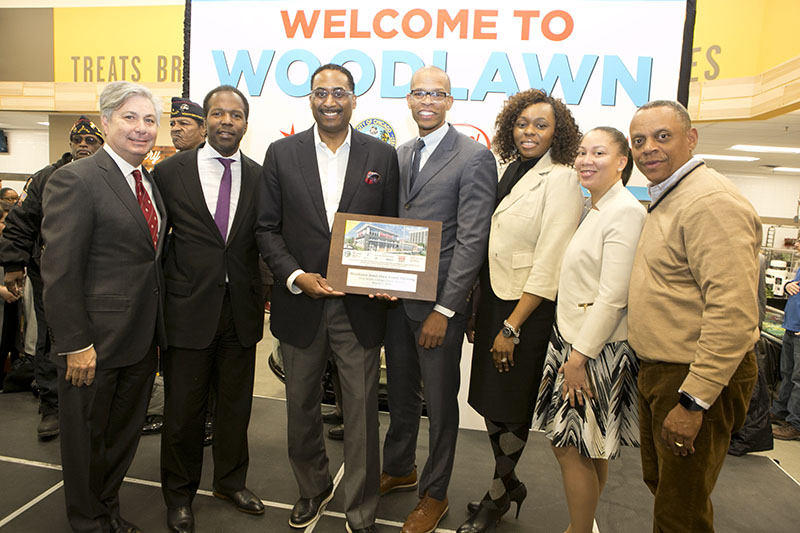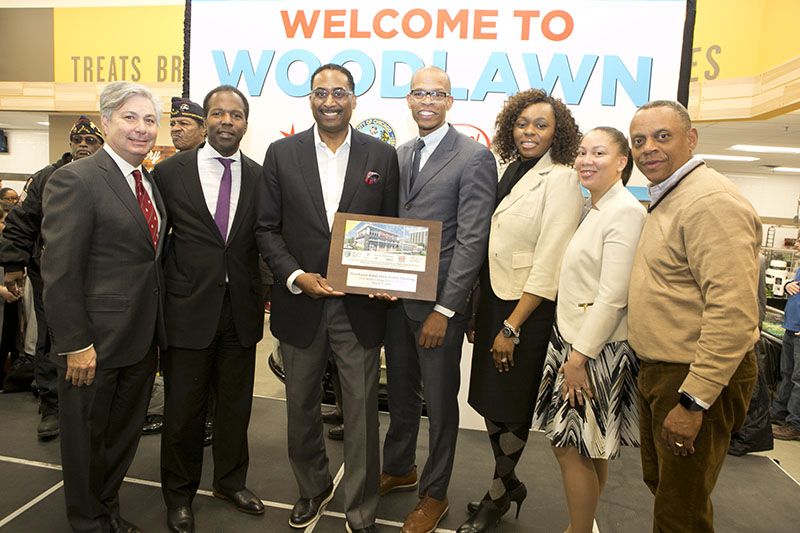 Maurice Williams, CCLF's Vice President of Economic Development, added, "Our financing is helping to provide fresh fruits and vegetables and other goods and services to the community and residents of Woodlawn. This is a great day that demonstrates CCLF's mission."
Area residents also reflected on the expected impact of the Woodlawn Jewel-Osco. "I always ask someone to give me a ride to the grocery store but I didn't ask in a few weeks," said Myra Guy, a Woodlawn resident. "I was waiting for this [store] to open so I could walk and buy my groceries in my own neighborhood."