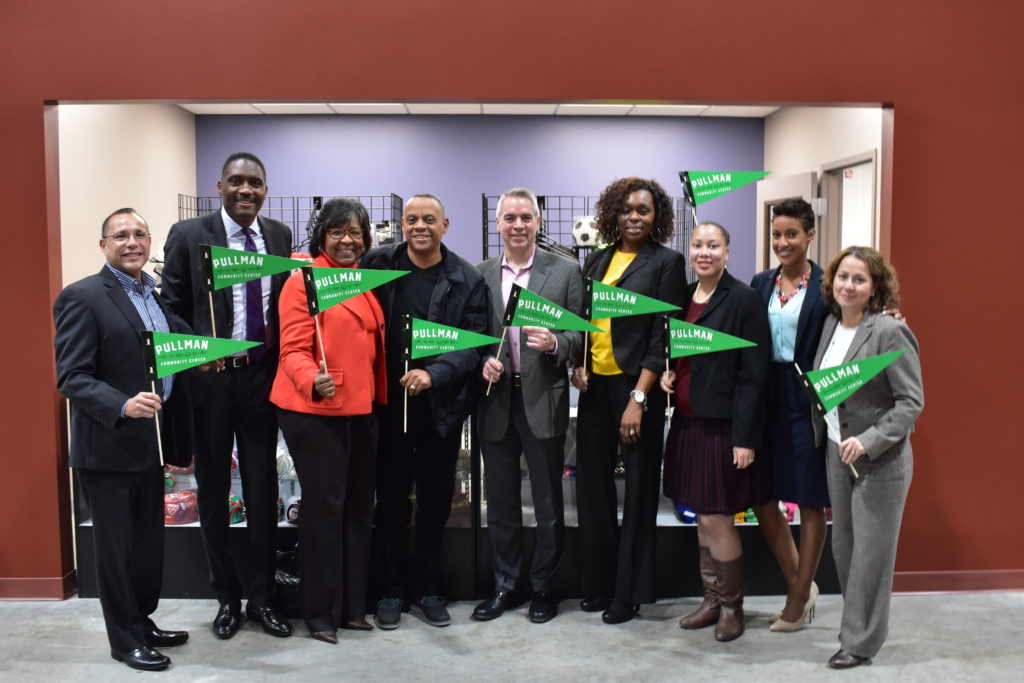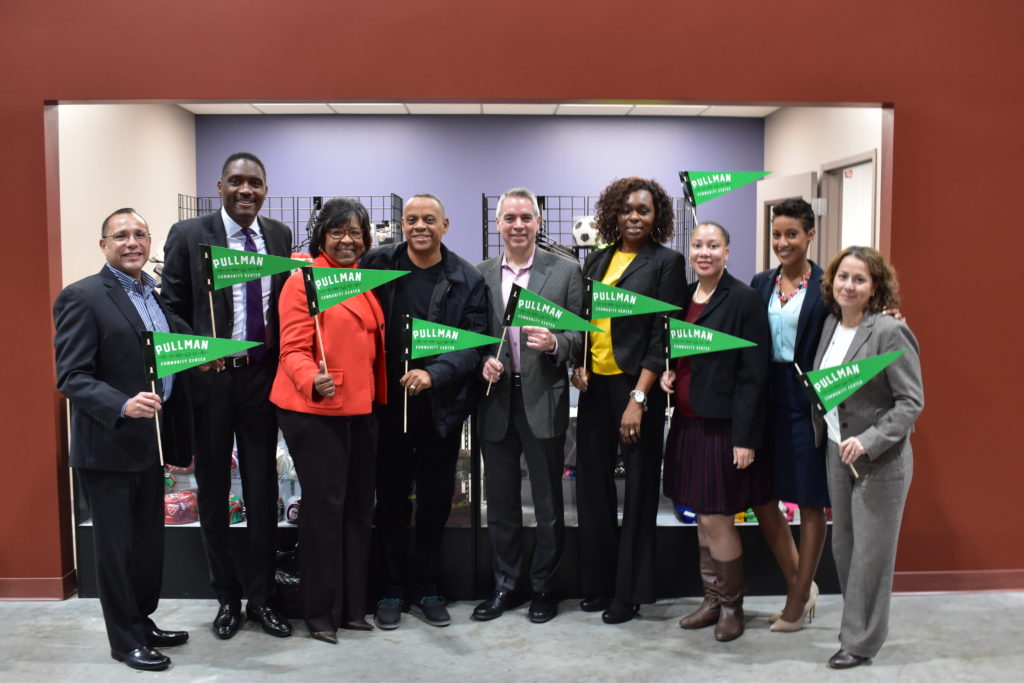 The complete story appeared in the December 17, 2018, edition of The Chicago Tribune. Click here to read the full story.
Few Chicago residents personify the power of what's possible more than Calvin Holmes. As president of the nonprofit Chicago Community Loan Fund (CCLF) since 1998, Holmes has partnered with U.S. Bank, City Hall and other institutions to transform individual lives and entire neighborhoods.
Holmes describes himself as a "working-class kid from East St. Louis" who has always had dreams that extended far beyond the neighborhood where he grew up. "I wanted to help transform communities," Holmes recalls. "Get out in the neighborhoods, on the front line. Inspire low-income people to make different decisions in life and have a different worldview. Make the changes that I wanted to see with my very own hands."
Holmes has also been instrumental in bringing arts and culture, sports and recreation, job opportunities and housing to areas that need it most.
"Calvin is an inspirational leader in the community who is nationally known for his work on the South Side of Chicago," says Eva Brown, vice president and community development manager for U.S. Bank. "We at U.S. Bank and throughout the Chicago area are so fortunate to have Calvin's leadership in helping shape the future direction of our community."
Holmes says that U.S. Bank has been one of CCLF's largest investors for 10 years or more. "They're knocking it out of the ballpark as a neighborhood partner. A very strong, consistent and reliable donor. The results have just been phenomenal."
CCLF was created to provide flexible, affordable and responsible financing as well as technical assistance for community stabilization and development efforts. It also has initiatives that benefit low- to moderate-income neighborhoods, families and individuals throughout the metro area.
Since assuming leadership 20 years ago, Holmes has grown the organization from three employees and $3.7 million in managed assets to 22 employees managing around $90 million in assets that fund 30-35 of the most strategic investments in underdeveloped parts of the region.
CCLF's eclectic portfolio ranges from individual businesses to entire neighborhoods:
A 20,000-square-foot Whole Foods store in Englewood, a community that had previously been considered a "food desert" due to a lack of healthy eating options.
The massive (3,000-unit) Oakwood Shores development, a mixed-income neighborhood that replaced one of the city's most notorious public housing projects.
Kamua Murray's XS Tennis Village, a cutting edge sports complex on the South Side.
Turkeychop Gourmet Grill in Humboldt Park, which offers healthful cooking classes to local residents and a weekly soup kitchen that has fed more than 94,000 people.
A $35-million arts center in Aurora that includes a school for the performing arts and rehearsal space for the Paramount Theatre.
An anaerobic digester waste-into-energy recycling system for The Plant, a former meatpacking factory that now houses cooperative community food-producing businesses.
The story of the collaboration between Calvin Holmes and U.S. Bank shows that when community leaders unite, great things are possible.
—Joe Yogerst for U.S. Bank