CCLF, in partnership with Chicago TREND, hosted a special event on October 24, 2019, to announce a new investment from Fifth Third Bank designed to finance strategic catalytic commercial development in Chicago. The first borrower supported by this funding is the Lillian Marcie Center for the Performing Arts, a new performing arts center and ancillary commercial space in Chicago's historic Bronzeville community led by Chicago-born actor Harry Lennix. CCLF and Chicago TREND hosted the special event with Lennix to announce the funding and plans for the new theater.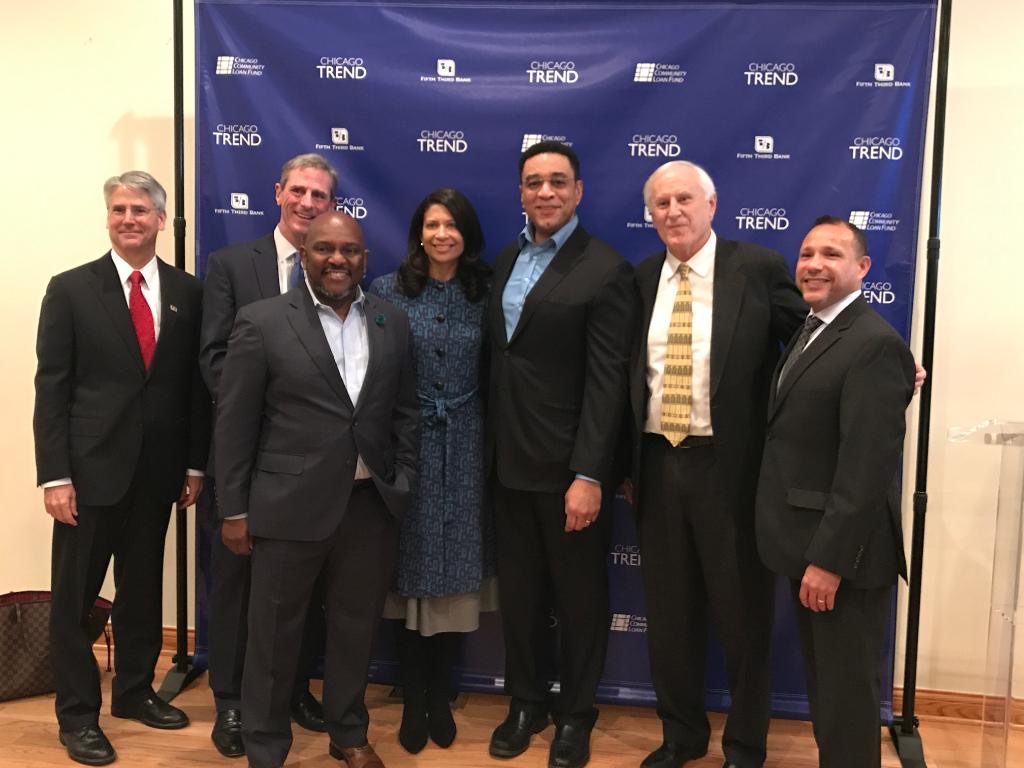 Fifth Third Bank, through its community development arm, the Fifth Third's Community Development Company, invested $5 million in projects to be initiated by Chicago TREND and administered by CCLF. Fifth Third Bank's Community Development Company (CDC) has invested more than $4 billion in local communities.
"We are excited about the Lillian Marcie Theatre and our role in helping finance this initiative," said Mark Hoppe, regional president of Fifth Third Bank, Chicago. "Fifth Third believes that this will be a catalytic project in an area that is experiencing significant interest and fresh development."
Loans using the Fifth Third Bank capital will be underwritten and administered on behalf of Chicago TREND by CCLF. Chicago TREND, which stands for Transforming Retail Economics of Neighborhood Development, is a social enterprise that catalyzes, accelerates and finances strategic commercial developments in emerging neighborhoods. Chicago TREND has helped identify locations, provide technical assistance and closed $3.72 million loans in financing for commercial projects, predominantly on the city's South and West Sides (including the Lillian Marcie Theatre), to improve quality of life and build community wealth .
"CCLF has made a concerted effort to increase commercial development in underserved neighborhoods," said Calvin L. Holmes, CCLF President. "Our partnership with Chicago TREND helps create access to high-quality goods, services and jobs needed in these neighborhoods."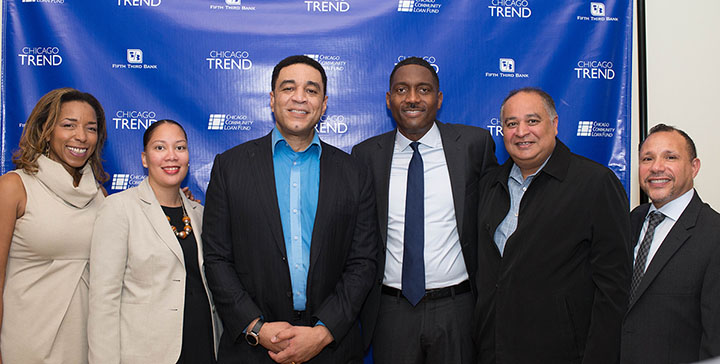 During the October announcement, held at The Connection in Bronzeville, investors, developers who support inclusive community development, local press, and local dignitaries, including Father Michael Phleger and 4th Ward Alderman Sophia King, joined Chicago TREND and CCLF's principals for the announcement and a special appearance by Harry Lennix. Lennix, an accomplished film, television and stage actor, is an avid supporter of Chicago's performing arts and a key member of the Lillian Marcie Theatre development team. The theatre is named after Lillian Lennix, Harry Lennix's mother, and Marcella "Marcie" Gillie, his mentor.
The building that will become The Lillian Marcie Center for the Performing Arts was originally built in 1925 and once housed stables for legendary Chicago retailer Marshall Field & Company. The development team plans to transform the facility into a modern theatre complex that will feature a 350-seat multi-level performance stage, a 100-seat boutique theatre, rehearsal space, dressing rooms, offices, indoor and outdoor gathering spaces, a refreshment area, and a rooftop deck.
When complete, The Lillian Marcie Center for the Performing Arts will act as a resource and a new home for Chicago's Congo Theatre Group and other performing arts organizations that have been operating in the community, according to Lennix. "My hope is the Lillian Marcie Center will be to Chicago what the Lincoln Center is to New York."