On Saturday, July 25, 2020, CCLF's President Calvin L. Holmes made an appearance on the WGN Weekend Morning News (Channel 9) with anchor Tonya Francisco during the 9:00 a.m. news.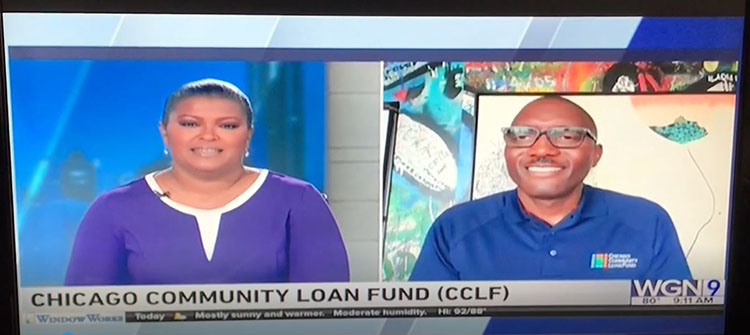 In the segment, Holmes presented CCLF and the fund's initiatives supporting Chicagoland's communities, particularly during the COVID-19 crisis.
Click here to view the entire July 25, 2020 WGN Weekend Morning News segment.