Wintrust Financial Corporation increased its $5 million investment by $1 million this quarter to help CCLF reach its goal of securing capital for the Chicago Neighborhood Retail Training Pilot Program (Rebuild). Rebuild is a new collaborative with the City of Chicago, Community Investment Corporation, the Cook County Land Bank Authority, CARA, and the Safer Foundation, working to address property abandonment and unemployment in three high crime police districts. Rebuild will rehabilitate 50, 1-2-unit properties while providing workforce solutions to 200 youth and ex-offenders over three years. The Wintrust investment completes CCLF's $5 million capital goal for the program and secures Wintrust as one of CCLF largest investors at $6 million. Other investors in the Rebuild program include: CDFI Fund (U.S. Treasury), MB Financial Bank, and Rush University Medical Center.

The Federal Home Loan Bank of Chicago (FHLBC), one of CCLF's largest investors increased its $5 million investment by adding $2 million. FHLBC provides financing to member financial institutions to support the development/preservation of housing and community development. This funding will help expand CCLF's role in providing critical financial and technical assistance for comprehensive neighborhood revitalization in Chicagoland.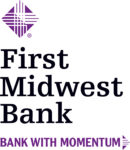 First Midwest Bank became a return investor closing on a $1 million investment. First Midwest has been a long-time funder and partner of CCLF and continues to collaborate to improve lower-income neighborhoods and spur economic development for families.

CNote, an award-winning savings platform, selected CCLF to receive a $200,000 investment as part of its mission to make it easy for individuals across the country to make social impact investments.
"Our dedicated investors understand and recognize the needs of our customers and help us make capital available for catalytic projects creating affordable housing, jobs, retail and services for community residents." says Angela Dowell, Chief Financial Officer at CCLF.