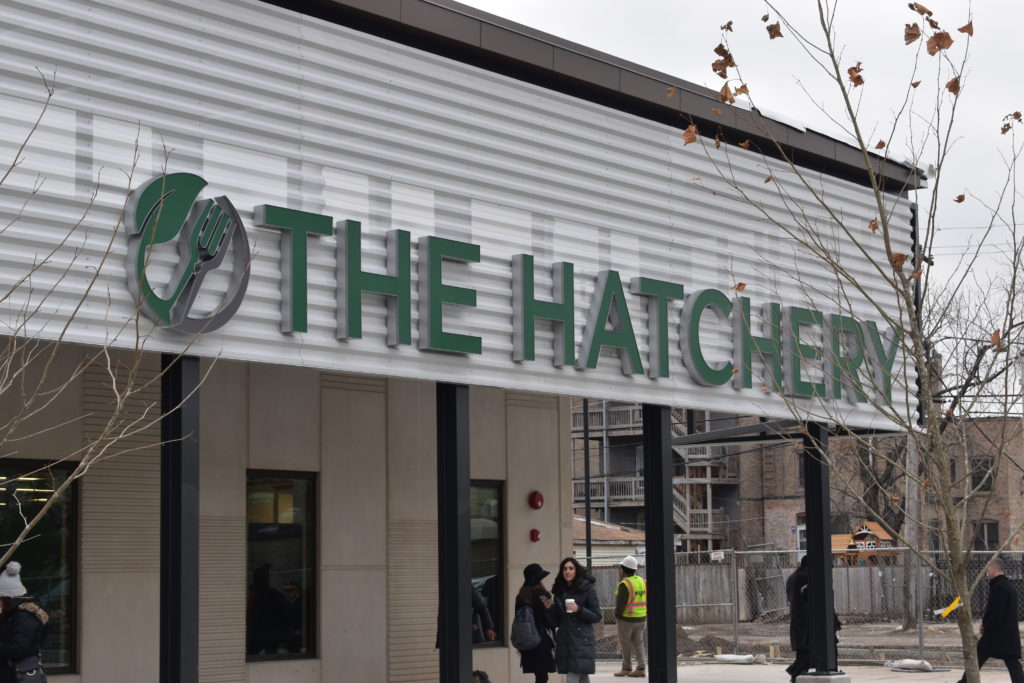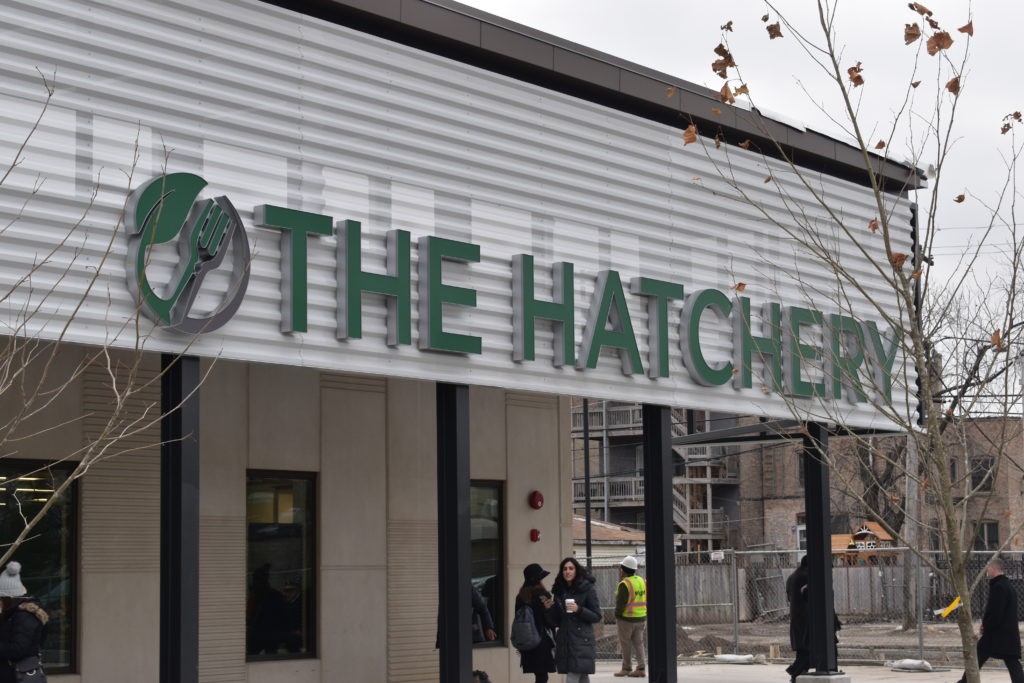 A new start-up food business incubator opened December 6, 2018, bringing energy and enthusiasm to Chicago's East Garfield Park neighborhood: The Hatchery Chicago. Well-attended by culinary enthusiasts, community groups, U.S. Congressman Danny Davis, Chicago Mayor Rahm Emanuel, World Business Chicago CEO Andrea Zopp, 27th Ward Alderman Walter Burnett, 28th Ward Alderman Jason Ervin, and celebrity Chef Rick Bayless, The Hatchery opened with cooking demonstrations, food samplings, guided tours, and a ribbon-cutting ceremony.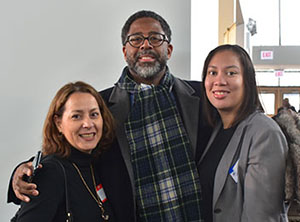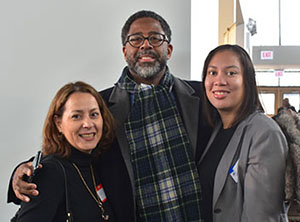 The Hatchery is a joint venture between the Industrial Council of Nearwest Chicago (ICNC) and Accion Chicago. ICNC works with start-ups and established businesses in industries such as manufacturing, food processing, and technology to help them grow into successful businesses. Accion Chicago is a Community Development Financial Institution (CDFI) providing business loans for small companies throughout Illinois and Northwest Indiana.
The Hatchery offers 67,000-square-feet of space for culinary entrepreneurs to learn how to cultivate their products and services. The facility features 56 private kitchens, five shared kitchens, office and storage space, training facilities, and chef Rick Bayless' "Culinary Core Institute," an eight-week culinary training program for aspiring young chefs that concludes with a month-long internship at a Chicago restaurant. Accion Chicago has relocated its offices to The Hatchery site, joining the resident-led Garfield Park Neighborhood Market (which will provide fresh produce to the community year-round) and area entrepreneurs currently working out of their homes or in shared kitchens.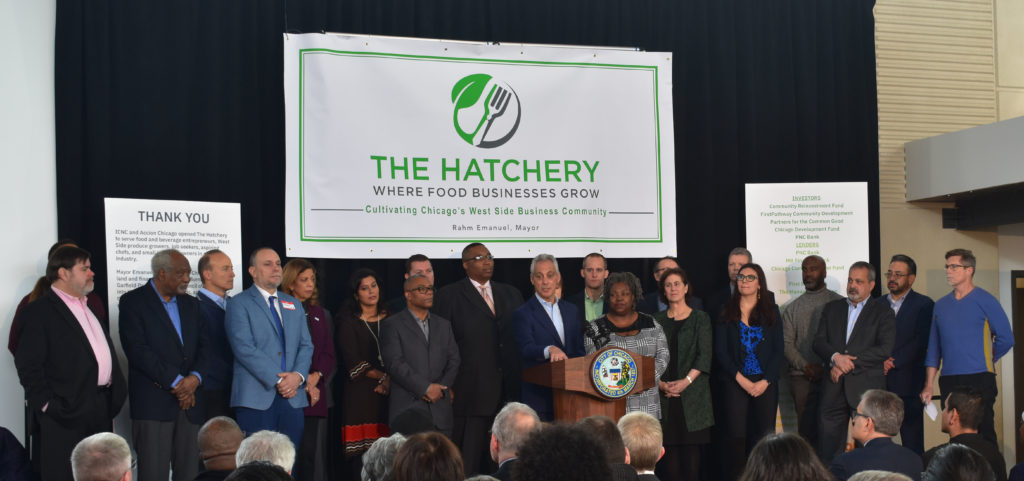 "We built this place because we saw a need and an opportunity," said Steve DeBretto, Executive Director of ICNC.
CCLF joined financial and food industry leaders in funding The Hatchery, including Conagra Brands, Kellogg, Griffith Foods, The Coleman Foundation, and the Lucas Walton Fund of the Walton Family Foundation. Additional funding for The Hatchery was provided by MB Financial, PNC Bank, the Community Reinvestment Fund, IFF, LISC Chicago, First Pathway Community Development, and Benefit Chicago.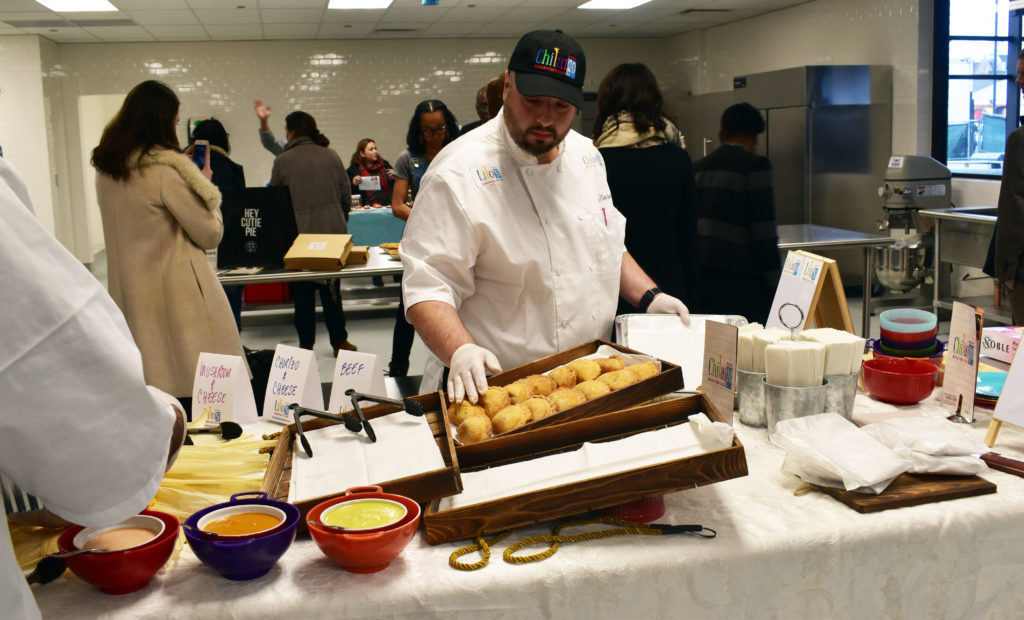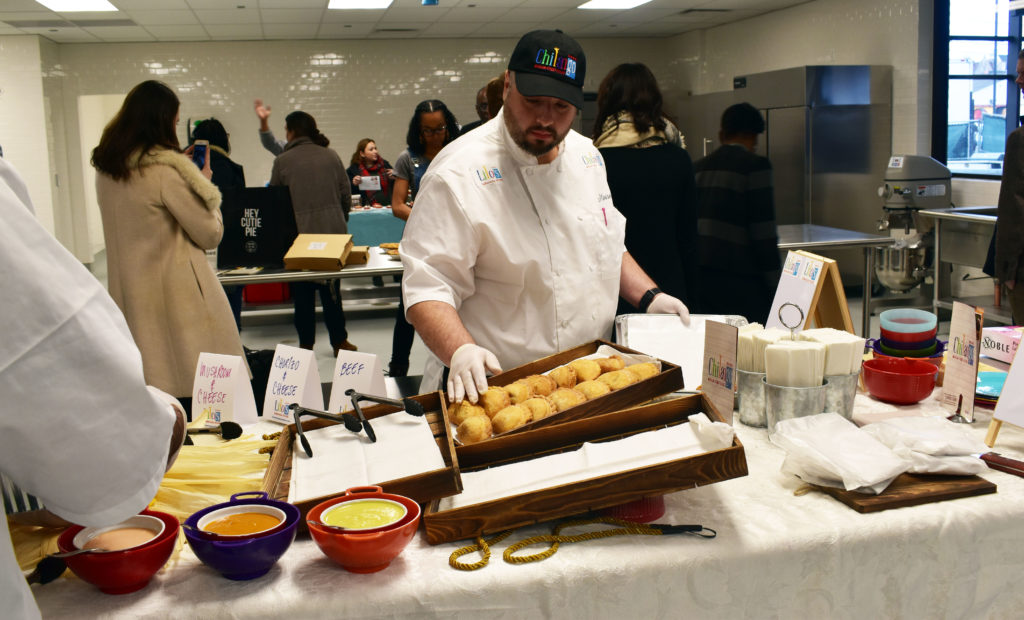 "This is not a pilot, it's actually part of an investment," said Chicago Mayor Rahm Emanuel. "What I see here at The Hatchery is an example of what's great about Chicago."